Boost your crew productivity
Best of 
San Diego
chandleries
Boost productivity and performance by taking advantage of our chandlery delivery service in San Diego. Our company offers a large variety of marine supplies and products, making sure that you and your crew have everything you need, without having to waste time and energy sourcing marine products by yourself.
Fast and reliable Service
We are here for you
Mega Yacht Chandlery that cares
 We go above and beyond to assure that every captain or crew member is happy and well taken care of. You can be confident that we truly care about your needs and will do everything in our power to exceed your expectations.
From

Bow

to

Stern 

and Beyond 
Appliances
We hold a comprehensive portfolio of all the top Marine, Commercial, and Residential equipment. It includes everything you could possibly want for your galley or bars aboard your yacht from Clear Ice to the latest cookware.
Navigation and other Vessel Electronics
As active Members of the NMEA & the ABYC we hold a unique knowledge to assist you not only purchase the right equipment but also to answer your technical questions.
Water toys are a fun and exciting way to enjoy time on the water, our connections can get you great deals on all the latest and we will deliver that right to your vessel.
We can simply point you in the right direction or take you and your crew shopping to save you the hassle of Ubers, rental cars/insurance and a lot of time wasted.
Whether it's cleaning & painting supplies or rigging and cordage needs, our experienced team can assist you get what you need.
We offer a wide range of high-quality, professional and comfortable attire that is perfect for any luxury yacht. Let us help you create a cohesive and polished look for your crew.
Engineering
Let us assist you in finding parts and/or tools and save you the run around So, you can continue to run and maintain an efficient yacht. We can help you source out anything from the smallest part to a container full.
We can assist you to get prepared for unfortunate medical or traumatic emergencies, whether it is to assist you to purchase medical kits that will meet any requirement you may have or replenish your exciting kit. We can also help you with first-time or refreshment training courses.
Interiors
From cabins to the saloons, we create functional and stylish interior that is tailored to your yacht. Let us elevate the standard of your yacht's appearance and make it truly stand out.
Shipping and logistics
We work with major shipping companies to provide hassle-free and efficient shipping for all your shipping needs. Trust us to handle the logistics and ensure your order is safely delivered to its destination.
Storage
Need a place to store your tender or toys? We can set you up with storage that accommodate all your storage needs
Concierge
Whether you are traveling the world or here locally, we can serve as your personal assistant. Over the years here in San Diego we created an extensive network that can make our clients lives simpler.
"Problems can become opportunities
when the right people come together"
"Problems can become opportunities when the right people come together"
Our clients help us to improve and strive for more.
As the captain of a yacht with a crew of eight, it is crucial for me to have a reliable source for all of our yacht supplies, parts, and products. US Chandlery has been a lifesaver providing us with high-quality products and delivering them right to our yacht.
Ethan was very knowledgeable and was available to answer any questions. They have a big selection of products and the delivery process is truly easy.  The prices are very reasonable, making it easier for me to stick to my budget.
I highly recommend them to any yacht captain who docks in San Diego.  They are truly a pleasure dealing with them.
Jerry R.
Nadav and Ethan, the US Chandlery yacht agents, went above and beyond taking care of me. They helped me find the specific products I was looking for, which I couldn't find anywhere else, and delivered them to the yacht faster than I expected. Their customer service was outstanding, and I felt like they truly cared about meeting my needs.
I would highly recommend US Chandlery to any yacht chief engineer or crew member. The quality of the products, combined with their exceptional customer service, makes them a top choice in the industry. Thank you for your commitment to excellence and for making my job easier.
Brandon W.
I had the pleasure of working with Ethan and Olga from the US chandlery team for a recent yacht event, and I am blown away by the level of customer service I received. I have high standards for the provisions and supplies I use as a mega yacht chef, and US Chandlery met every last on of those standards. The quality of the products and ingredients was top-notch, making it easy for me to create delicious meals for our guests. Their commitment to customer satisfaction and high-quality products is truly unmatched.
Thank you, Ethan and Olga, for making my job as a chef on a yacht a success.
Roberto B.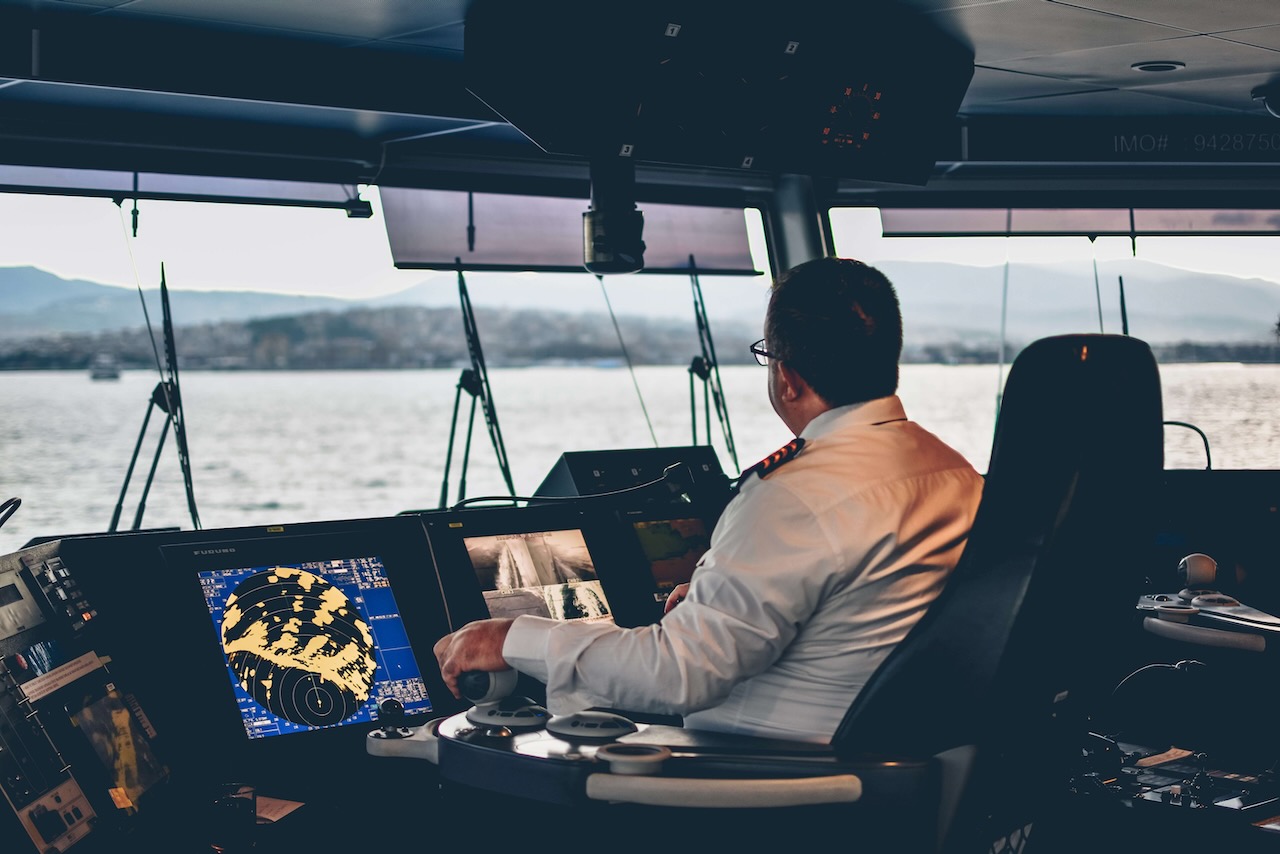 Designed to simplfy your duty
As a yacht captain or crew member, your main focus should not be on running errands for supplies. That's exactly where US Chandlery in San Diego shows up. Our chandlery company specializes on delivering the products you require directly to your yacht, sparing you the trouble and precious time of having to leave the vessel to acquire them yourself.
 Our team is aware that trust and reputation are essential factors in choosing a chandlery service. That's why we pride ourselves on being truly a reputable provider with an extensive product knowledge and customer service. We are dedicated to providing the highest level of service to make sure that you have peace of mind, knowing that the best products are going to be delivered promptly and in your complete satisfaction.
We offer a large variety of products, from beverages to cleaning supplies and marine equipment. Our inventory is frequently updated to assure that our company has the latest and the greatest products accessible. Plus, with our easy purchasing process, it's never been easier to acquire the supplies you need.
Do not waste your precious energy and time on running errands for supplies. Let US Chandlery take care of it for you, so you may concentrate on what you do best. Get in touch with us today to find out more about our chandlery service and how our team of marine specialists can easily assist you save hassle, money and time.
Alone we can do so little, together we can do so much.
You may also find us here.