Premium Interior Services for Your Mega Yacht
Luxurious

Interior
Customized

Design
US Chandlery focuses on offering premium customization services for the interior of mega yachts. We recognize that each and every yacht owner has exceptional tastes and preferences when it pertains to the appearance of their yacht's interior, and that is the reason why our company provides a wide range of customization solutions for curtains, upholstery, and mattresses.
We work with only the finest quality materials and collaborate with some of the very best vendors in the industry to guarantee that our customers are given the best possible solutions.
Along with our customization services, we also provide a variety of products designed particularly for the demands of mega yachts. Our collection of bed sheets, blankets, and other accessories are manufactured from the finest quality materials and are crafted to meet the distinct demands of yacht owners.
Get in touch with us today to find out more concerning our products and services, and to learn how we can assist you take your mega yacht to the next level.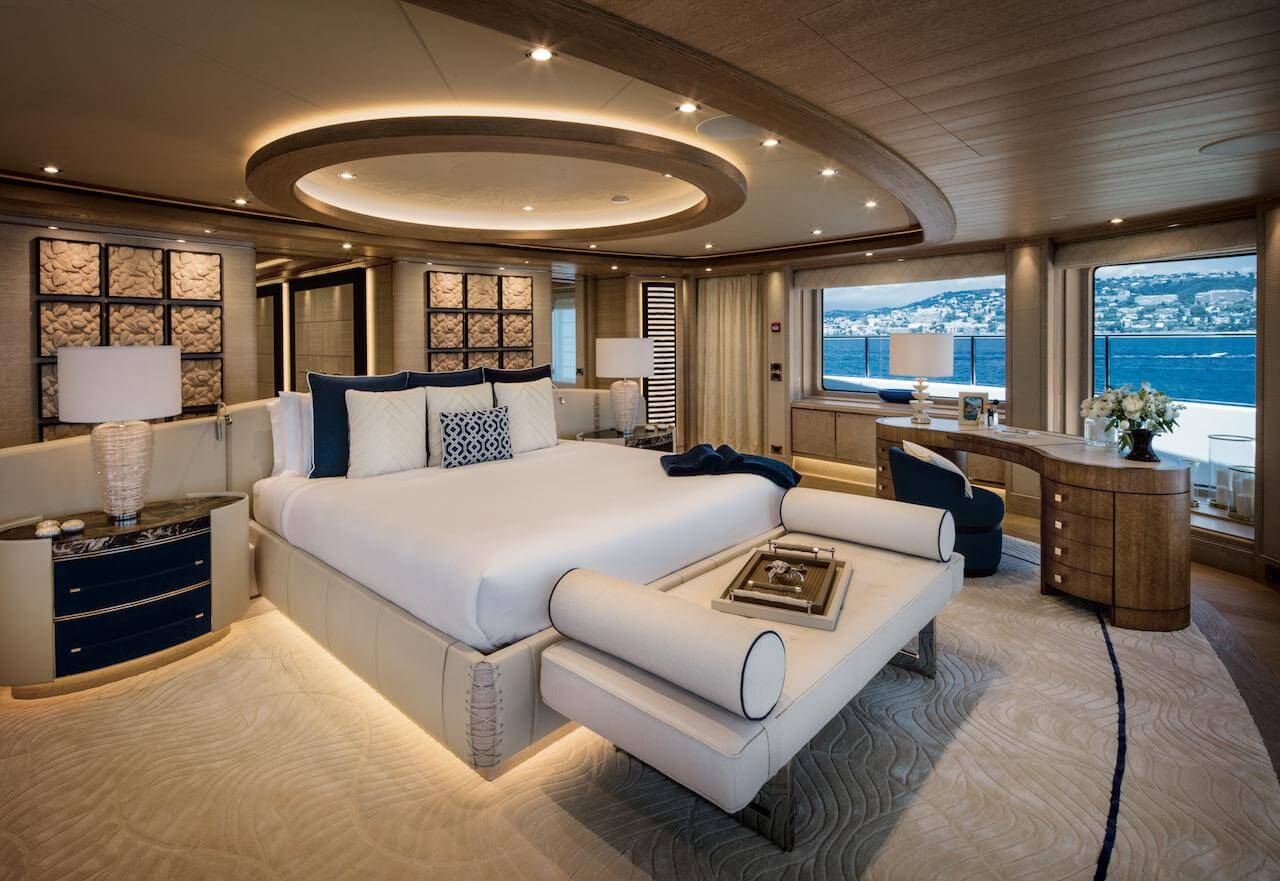 From

Bow

to

Stern

and Beyond
We hold a comprehensive portfolio of all the top Marine, Commercial, and Residential equipment. It includes everything you could possibly want for your galley or bars aboard your yacht from Clear Ice to the latest cookware.
Navigation and Vessel Electronics
As active Members of the NMEA & the ABYC we hold a unique knowledge to assist you not only purchase the right equipment but also to answer your technical questions.
Engineering
Let us assist you in finding parts and/or tools and save you the run around So, you can continue to run and maintain an efficient yacht. We can help you source out anything from the smallest part to a container full.
Yacht Toys
Water toys are a fun and exciting way to enjoy time on the water, our connections can get you great deals on all the latest and we will deliver that right to your vessel.
Local Provisioning
We can simply point you in the right direction or take you and your crew shopping to save you the hassle of Ubers, rental cars/insurance and a lot of time wasted.
Deck Supplies
Whether it's cleaning & painting supplies or rigging and cordage needs, our experienced team can assist you get what you need.
Uniform
We offer a wide range of high-quality, professional and comfortable attire that is perfect for any luxury yacht. Let us help you create a cohesive and polished look for your crew.
Medical
We can assist you to get prepared for unfortunate medical or traumatic emergencies, whether it is to assist you to purchase medical kits that will meet any requirement you may have or replenish your exciting kit. We can also help you with first-time or refreshment training courses.
Interiors
From cabins to the saloons, we create functional and stylish interior that is tailored to your yacht. Let us elevate the standard of your yacht's appearance and make it truly stand out.
Concierge
Whether you are traveling the world or here locally, we can serve as your personal assistant. Over the years here in San Diego we created an extensive network that can make our clients lives simpler.
Storage
Need a place to store your tender or toys? We got this, we can also ship it and deliver it to you whenever you are in town, ask us for more details.
Shipping and logistics
We work with major shipping companies to provide hassle-free and efficient shipping for all your shipping needs. Trust us to handle the logistics and ensure your order is safely delivered to its destination.
You may also find us here.